Management Team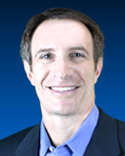 Sam Klepper
Chief Executive Officer and President
Sam has more than 20 years experience creating and commercializing game-changing software products that drive growth and customer success. Prior to joining Lavante, he was GM and then interim CEO at innovative smart grid software leader, eMeter (acquired by Siemens). Sam was General Manager for a $500m portfolio of online subscription businesses at Microsoft. At Intuit, prior to its IPO, Sam conceived of and brought to market the leading small business accounting package, QuickBooks. He also held various executive and marketing positions at Redwood Systems, WebTV Networks and Bain & Company. Sam has a B.A. magna cum laude from Harvard University and an M.B.A. from Harvard Business School.
---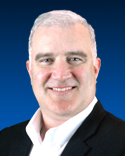 Joe Flynn
Founder and Chief Strategy Officer
Joe founded Lavante (then AuditSolutions) in 2001 and is a recognized expert in the field of P-to-P processes. Prior to founding Lavante, Joe served as Director of Operations for the statement audit group of Howard Shultz and Associates (HSA), then the nation's leading recovery auditing firm. His experience in the manual audit recovery sector inspired him to pioneer an automated solution that yielded more recovery in less time.
Selected as one of the 40 leading executives under the age of 40 in 2009 by the Silicon Valley/San Jose Business Journal, Joe serves on the Board of Directors of the Silicon Valley Workers Investment Network and as an Ambassador to the San Jose Chamber of Commerce. He holds a BS degree in Economics from the University of Santa Clara.
---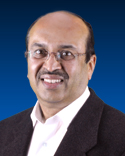 Vinay Ambekar
Senior Vice President, Engineering
Vinay brings to Lavante over 25 years of experience in building software development teams and developing enterprise-wide web-based and client-server products. He has a proven track record of applying a strong combination of technical, business and management skills to translate marketing vision into successful products. His experience includes leading the engineering vision at both large enterprises, most recently as VP — Product Development position at Oracle, as well as successful technology start-ups, including VP Engineering at Conformia Software and VP Supplier Relationship Management Products Development at i2 Technologies. He is well-versed in enterprise integration, product life cycle management, data warehousing methodologies, and supply chain management solutions.
---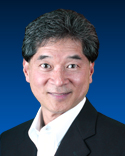 Alan Park
Senior Vice President, Sales
Alan is a seasoned enterprise SaaS sales executive with over 25 years of sales management experience. He has built and managed teams for global field sales, inside sales, channel sales and account management. His experiences include EVP Sales & Marketing at PINC Solutions, SVP Global Sales at Openwave, and VP & GM at Trimble Navigation. He is actively engaged in winning Fortune 1000 clients and developing strategic partner alliances. Alan has a B.S. in Finance from Oregon State University and served as a US Navy nuclear engineering officer.
---
Kelly Zawalski
Vice President, Finance
As Lavante's Vice President of Finance, Kelly is responsible for managing Lavante's Finance and Human Resources functions. Kelly has more than fifteen years of accounting and organizational management experience with early stage and public enterprise software and software-as-a-service companies. Prior to joining Lavante, Kelly was Finance Director for the OnDemand business unit at Business Objects (an SAP Company). Kelly played an instrumental role in the 2006 Business Objects' acquisition of nSite, where she was Vice President of Finance. Kelly started her career as an audit professional in Arthur Andersen's high technology division and is a California CPA. Kelly holds a B.S. in Accounting from the University of Colorado at Boulder.
---
Derek Anderson
Vice President, Product Management
Derek Anderson is expert at leading product strategy, technical partnerships and customer relations for growth companies. He has held executive roles with several enterprise software and SaaS firms including Co-Founder of VirtualPremise (acquired by CoStar Group), CEO of WorkplaceIQ (acquired by Siterra), head of product management at Skire (acquired by Oracle) and VP of Marketing and Product Management at Redwood Systems (acquired by CommScope). He has defined and built tools that Fortune 1000 firms use to account for their capital project, facilities and real estate related expenses. Derek has a B.A. in Business Administration from Georgia State University, a M.S. in Strategic Management from Indiana University and a M.S. in Software Management from Carnegie Mellon University.
---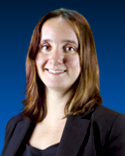 Nina Pozegija
Senior Director of Operations
Nina Pozegija is responsible for the Lavante's operations and customer support. She brings to Lavante over 10 years of leadership experience having managed global operations and professional services for high technology firms. She comes to Lavante from Hewlett-Packard where she served as the Director of Data Services as a direct results of a series of successful acquisitions. At Iron Mountain Digital and later Autonomy, she worked on a broad range of data protection, archiving, and e-Discovery service offerings. Nina has strong experience in hosted, SaaS-based, enterprise solutions, and has a strong background in technologies related to unstructured data management, search, and cloud-based service delivery.
---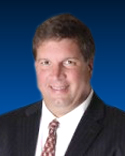 Jeff Ulanoski
Senior Manager, Client Services
Jeff is a veteran accounts payable professional and leads the client services team working directly with Lavante's customers. Prior to Lavante, Jeff was with Rite Aid Corporation for more than ten years leading the company's Accounts Payable and Transaction Tax organizations. During his tenure he introduced technology-enabled solutions and best-in-class processes to improve corporate efficiency, reduce costs, increase cash flow and mitigate risk. Jeff holds a bachelor's degree in accounting from Bloomsburg University.
---