The Case of the Disappearing Credits
Why a Fast Start to Credit Recoveries is a Best Practice
Executive Summary
While the term 'time is of the essence' usually refers to legal matters, it unfortunately applies equally as well to the recovery of vendor credits. For, as the research you are about to read demonstrates, waiting to claim credits from your vendors is a costly course of action. Over time, they simply evaporate.

Anecdotal evidence has long pointed to this phenomenon but now, new data which I was able to analyze through access to the Lavante Recovery platform backs this simple thesis: Time really does matter when it comes to vendor credit recoveries. Waiting a year or two to recover them is expensive. That expense comes not from the time value of money but rather from the vendor finding uses for open credits other than returning them to their customers.

As the research presented in the following pages demonstrates, the bottom line is quite clear. Every company must initiate an ongoing vendor credit recovery audit. For without an ongoing credit recovery audit, versus a traditional project-based payment audit every two-three years, companies are effectively throwing their credits in the trash. As the paper will demonstrate by looking across a host of companies millions of dollars are at stake.
The Time Factor
Anecdotal evidence has been growing showing that in recent years vendor credits have a way of disappearing if they are not quickly recovered. Lavante, the statement audit experts, provided me with full access to the Lavante Recovery™ platform, an online solution that provides easy access to recovery results via a comprehensive range of reports and dashboards. One report which was especially useful in understanding the issue around disappearing credits was the "Vendor Credits by Year Created". It is really this report, which displays for each client every credit line item uncovered by Lavante by the date the credit was "born". This report, which I've not seen in other audit solutions, enabled me to analyze the results of a variety of audits to determine if what we suspect is true, and to quantify the amount of money lost as well as potential exposure should no actions be taken.

Let's review results from eight Fortune 500 clients who began vendor credit recovery audits with Lavante in early 2010. Figure 1, Combined Vendor Credits by Year Created, shows how much was recovered in that audit by the year that the credit was created for these eight enterprise companies. It should be noted that in some cases, more traditional recovery audits were also being used. In all cases, considerable dollars were lost across each of these eight companies.

Now, let's take a look at four specific examples I was able to study using the Lavante Recovery results.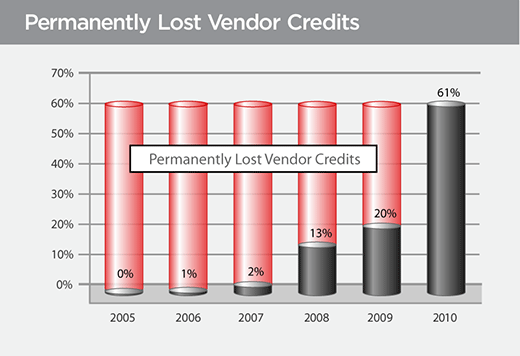 Figure 1: Combined Vendor Credits by Year Created
Recovery results for eight fortune 500 companies are shown here. The red accounts for the dollars lost by not engaging in a recovery process earlier.
Case Study #1: Fortune 500 Retail Chain
In May 2011 Lavante began a statement audit of a Fortune 500 retail chain with an annualized vendor spend of just over $9 billion. Figure 2 below shows the recoveries made in the first five months of the audit by year the credit was dated.

You'll notice that even though the recovery efforts were begun mid-year, most of the credits recovered were attributable to the current year, with the prior year contributing about half the amount and the year prior to that a very small amount. What happened? Was the retailer generating a lot more credits? Discussions with the retailer and comparisons to other companies suggest this is not the case. Rather, the credits are going up in smoke.

As Figure 2 demonstrates, the total recovery for this organization was just under $1.5 million against an annual spend of $9 billion. What is particularly interesting about this case is that the company already had a traditional recovery audit performed by another company and Lavante was still able to recover well over $1 million.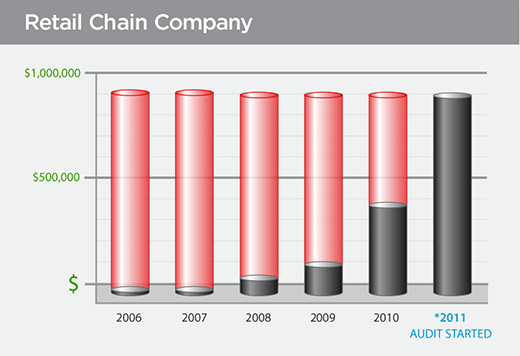 Figure 2: Fortune 500 Retail Chain Credit Recoveriies
As in Figure 1, the red portion of the bars for each year, 2006 – 2010, show the lost recovery dollars before the 2011 audit was begun.